The Archdiocese has put together an at-home resource for Holy Week. This guide includes Catholic rituals and practical suggestions  Between communal prayers, reflections, hymns, and even movie options, this guide should aid you and your family to dive deep into this most holy of weeks.
You can download the at-home guide here.
You are invited to join us for Holy Week and Easter Mass by viewing the Masses online or on TV. Archbishop Jerome E. Listecki will preside at Masses from Palm Sunday through Easter Sunday at the Cathedral of St. John the Evangelist. Holy Week Masses will be broadcasted on Channels 18 and 24 (CW18/MY24) and Easter Mass will be broadcasted on Channel 12 (WISN-TV). An additional Easter Sunday Mass in Spanish will be broadcasted on Channels 18 and 24.
The schedule is as follows:
CW18/MY24

Thursday, April 9: Evening Mass of the Lord's Supper LIVE at 7 p.m.
Friday, April 10: Good Friday of the Lord's Passion LIVE at Noon
Sunday, April 12: Easter Sunday LIVE in Spanish at 1 p.m. (Archbishop Listecki and Bishop James Schuerman presiding)

WISN-TV

Sunday, April 12: Easter Sunday LIVE at 11 am.
All of the Masses will also be available online. Streaming will be live and links to the Masses can be found on www.archmil.org/Find-a-Mass.
Download a PDF of the schedule here.
---
The video of this Sunday's Mass is below. Fr. Joe presided.
If the video doesn't play, you can view it on You Tube at https://youtu.be/UPcbex4GKkA
The text of Fr. Joe's Homily can be viewed here.
---
The video of this Sunday's Mass is below. Fr. Joe presided.
If the video doesn't play, you can view it on You Tube at https://www.youtube.com/watch?v=xU7pRFMDjxU
The text of Fr. Joe's Homily can be viewed here.
---
The video of this Sunday's Mass is below. Fr. Joe presided.
If the video doesn't play, you can view it on You Tube at https://youtu.be/HCUdeHwrgSo
The text of Fr. Joe's Homily can be viewed here.
---
Prayer Resources
Community Resources
A Message from Fr. Joe
Dear Friends in Christ,
No doubt we are faced with a very difficult and critical situation with the spreading of Corona virus beyond all borders and boundaries, breaking all barriers. Our entire life is disrupted. The entire humanity seems to be affected.Life and activity has almost come to a standstill. There is so much uncertainty and fear, so much anxiety and worry. As a people of faith how are we coping? Where do we find hope and strength? Where do we look for comfort and assurance?
The one phrase that came to my mind and keeps coming again and again is, what Jesus told his frightened disciples after his Resurrection when he appeared to them, Fear not, it is me"…… Yes, it is Me, says Jesus to us today. Fear not! God has not abandoned us. Our God is faithful even unto death. This is what we remember during the season of Lent. Let us believe God is with us in it and in-spite of all these. We will get through this though not without hardship or some inconvenience. Nothing is impossible for God! But as people of faith we also need to ask, what God is saying to us through this crisis. Let us pause and listen to Him. I am sure God will have something to tell each one of us. Listen to Him, fear not! This is our Faith.
Friends, I believe our Faith alone can help us to cope with this situation. So this is a great opportunity for all of us to get in touch with the gift of faith we all share.Let us revive and rekindle it to shed its light and hope on our path of darkness. St.Paul exhorted his beloved disciple Timothy who was facing hardship and persecution, "Fan into flame, the gift of faith which you have received"… (2Timothy 1: 6). Our Faith is in Jesus, who conquered all the forces of death and darkness and brought us new life and hope. Let us be assured that He is with us in our Fears, anxieties and worries as he promised, "I will be with you always, till the end of time". Let us take this as an invitation to pause and to get in touch with the author of our life and destiny. We are just His creatures, not the Creator. As St.Paul says, "In Him we live, move and have our being" Nothing can happen to us without his knowing and will. (Acts. 17: 28). We all stand poor before Him. We need Him more than anything else at this time. Let us turn to God in humility and trust and seek His mercy and protection.
Let us be united with the whole human family in prayer and supplication. Let us specially pray for the people affected, and the doctors, nurses and all the people involved in the care of patients as well as those working for a cure and prevention. Let us entrust ourselves and the whole world to the mercy and protection of God through the intercession of Mary our Mother. Fear not, but trust in Him.
Today is the Feast of St. Joseph a man of immense faith. As I celebrated the Mass of my own Patron saint today, I specially prayed for you all and all your loved one sand prayed for God's protection.
Pope Francis on this Feast has called everyone, to join him in prayer today at 9:00PM ( our 3:00PM)no matter where you are, any creed or religion to pray, reflect,or meditate for the healing of the world. We can pray at our time as well, do not worry. He called us to pray the Rosary (Luminous Mysteries) or any other Mysteries. So Let us join him in prayer sometime today. You can pray any prayer you like. Psalm 91 is a great Psalm to reflect and pray for God's protection.
Let us be united in prayer and support each other. Try to pray as a family. Read some passages you like from the Bible. Spent some quality time with your family.Connect or reconnect with your family and friends.
We have also given you some links and references in our Website as well as on the Bulletin.
Please feel free to call the parish or email if you have any questions or concerns.
With Prayers and Blessings.
Fr. Joe.
---
This is an unprecedented time for everyone and we are doing our best to keep our staff and parishioners as safe as possible. Below are the steps we are taking to minimize exposure:
Until further notice, we are operating the Parish Office remotely via email and phone. There will NOT be anyone onsite to help you. If you need assistance that requires meeting staff onsite you MUST make an appointment with Heather Goeden (at heather@sttheresemke.org or 414-771-2500) first so that we can make sure someone is there to help you.
We have cancelled Catechesis classes, including CLOW, for the next two weeks – March 15th and March 22nd – and possibly longer.  Lessons are being sent to families so learning can continue.
We have removed the Holy Water stoops from the church entrances.
We are distributing Communion only under one species until further notice. The Church teaches that Christ is present, whole and entire, in either species.(CCC#1377)
We are asking people to refrain from receiving the Eucharist on their tongue and receive in their hand only.
We are encouraging the congregation to refrain from physical contact during the Our Father and the Sign of Peace. A nod of the head or a slight bow are acceptable substitutes for physical contact.
We have placed hand sanitizers at each entrance and there are always sanitizers on the altar for the Eucharistic Ministers and Presiders.
We are wiping down all door handles, hand rails, etc. more frequently with antibacterial wipes/sprays.
We are asking our committees to meet remotely. Or if they do meet in person to use social distancing.
If you have any questions or concerns, please contact Fr. Joe Koyickal at frjoe@sttheresemke.org or 414-771-2500 x1 or Heather Goeden at heather@sttheresemke.org or 414-771-2500 x2.
Stay safe and healthy!
---
March 12, 2020
Milwaukee Archbishop Jerome Listecki Dispenses Catholics from their Sunday Mass Obligation Due to Coronavirus
MILWAUKEE ― The Archdiocese of Milwaukee announced today that Milwaukee Archbishop Jerome E. Listecki has dispensed Catholics from their obligation to attend Sunday Mass due to concerns about the spread of Covid-19, the coronavirus. The dispensation will cover the next two weeks, including Masses for Sundays March 15, 22 and 29. Masses will still be celebrated across the 10 counties of the archdiocese, but the obligation to attend Sunday Mass will be lifted, leaving attendance to people's individual judgment.
"If people are fearful about crowds or if there are people who are older or suffer from an existing medical condition, we do not want to put them at any additional risk," Archbishop Listecki said. "These are measures to prevent an increase in the spread of a virus and serve as a safety net for the next two weeks. After that, we will reevaluate."
Sunday Mass is available in the archdiocese via broadcast in two forms, on the radio, at 9 a.m., Sunday mornings, on Radio 920 AM, W.O.L.F., and on broadcast television on WVTV, My24 at 7 a.m., and 9 a.m., and on WITI Fox 6, at 5:30 a.m.
In place of attending Mass for those Catholics who choose to remain home, the Church asks that they set aside a similar amount of time for private prayer and reflection.
The obligation to attend Sunday Mass dates back to the 4th century. The Second Vatican Council reiterated the Church's requirement that the faithful attend Mass on Sunday, as the chief act of worship for Catholics.
###
---
The annual St. Therese Easter Egg Hunt will be Saturday, April 11th in Heck Hall.
Contact Heather in the Parish Office to sign up.
Please sign up by Sunday, April 5th. It is very important that we have a count of how many children to expect in advance due to how we run the event.
Gather for some pre-hunt activities at 10:30AM. The hunt will begin promptly at 11:00AM.
Bring your camera for photos with the Easter bunny! All are welcome!
---
Please join us for "Soup-er Game Night" March 27th.
The Christian Formation Committee will be hosting a new Lenten event this year on Friday, March 27th from 6:00pm–8:00pm to nurture and enrich our Parish relationships.
We will start with a soup and sandwich dinner together and then have some games. We are excited to offer a faith based game we can do as a group with breaks for traditional favorites.
Click on the sign up genius below to RSVP by March 22nd, or contact the Parish office to let us know you are coming. We hope to see you there!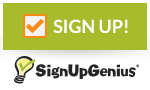 ---
The Disciple Maker Index Survey is open at  www.disciplemakerindex.com.
Each parishioner age 18 or older is asked to fill out the survey. The survey will give you an opportunity to reflect on your own spiritual growth and provide feedback on our parish's efforts to help you grow in your faith. This information will be invaluable to Fr. Joe and our various ministries as we plan for the future.
Please help us by completing the 10-15 minute survey as soon as possible.
The survey will only be available from February 23rd – March 23rd. All individual responses will be confidential and the parish will only receive information about the community as a whole.
We will receive the results this spring/summer at which time we will share what we have learned with the entire parish.
Thank you for helping with this important project!
---